About us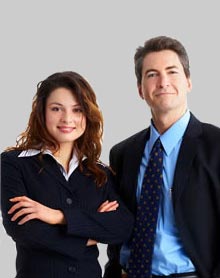 To run successful projects we must have full support of team, it is vital to gain our Esteemed clients commitment and get best performance to them, we check the quality twice before delivering the work to our esteemed clients, our clients satisfaction is more important than anything else to us.

we serve back- office outsourcing services at any shifts according to our clients requirements , it's not only our goal to reach and complete clients requirement on time, it is our destiny to accomplish the work with our clients satisfaction all we want is long term relationship, it should be worth for our Esteemed clients spending their precious time with us.

Being professional we promise the cost effective best performance with greater the highest quality.

When highly skilled team works more efficiently, highest quality and service are more reliable. Putting skills on top with our specialized team train and supervise the employees to understand the concept and work passionately with integrity. Login Infotec has unique base of training assets, which helps to enhance our team's mobility that determines the success, our team is adoptable to any environment.

Login Infotec is one of the Best Offshore Outsourcing Company located in Bangalore (INDIA) Login Infotec was established in 2009 since we have Served Several Companies all Across the Globe with Unique Solutions Successfully.